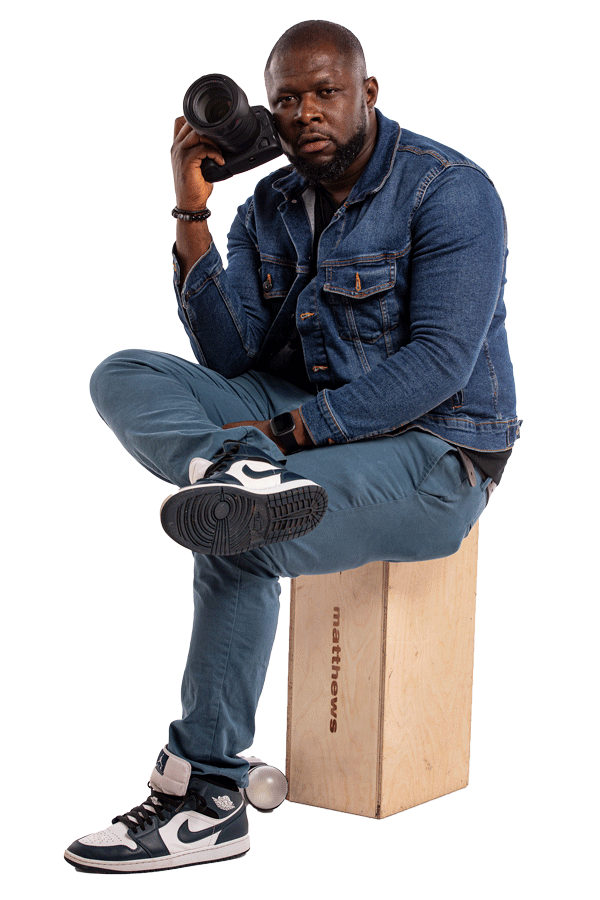 Because my background is in journalism, I am more of a documentary photographer who loves to tell the story from beginning to end. I have covered journalistic events across the African continent and also done different kinds of photography.
I love covering events because it gives me the opportunity to meet different kinds of people and the spontaneity of the shots interest me a lot. I love weddings because of the amount of love and moving parts in action on that day. I also love the calmness of the studio and personal photoshoots, be it individual or groups.
Welcome to my photography website! We're here to showcase amazing photos and share the beauty of capturing moments. We believe that photography is a powerful way to tell stories and open doors to new perspectives. Our website features different types of photography like landscapes, portraits, and more. We also provide helpful resources for aspiring photographers, including articles, tutorials, and interviews. Join our community to connect with other photographers, participate in contests, and share your work. We value ethical photography practices and respect the rights of subjects. Come and explore the world of photography with us!
What to Expect
A dedicated and professional crew handling your event and producing the best quality photographs or videos. If it's a wedding, from your engagement to your D-day, we will be right there with you capturing your best angles. For your studio or outdoor portraits, we will together create an experience and produce images that capture your personality or your alter ego.
Weddings are a record event in any love story. Documenting authentic moments of couples and their family's reunion fascinates and excites me over and over again.
Capture your special moments with professional photography services. Contact me to discuss your vision, and together we'll create stunning images that tell your unique story. Reach out now for a personalized photography experience.